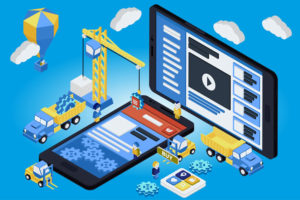 Clear track media  believes your website is the foundation of your online marketing campaign. All other marketing tools exist to drive traffic to your site, which should accurately reflect your company at its best. Clear track media  we make the process of establishing a web site easy and pain free.
Clear track media can also work with your existing web site to revamp and improve it.  Our web design process starts by us listening to our clients and determining your specific needs.  Once we determine the specific needs, our Clear track media team creates a plan for addressing them.  You will remains involved during the entire web design process and we interactively work to ensure that you can provide input at all steps of the process
Whatever their reason might be, 9 out of 10 would-be visitors will get their first impression of your church based on your website. Now it's your decision what you want to greet them with. A plain, old and outdated website that reeks of neglect because it's hard to manage? Or a proven to work, up-to-date website that perfectly fits your church's personality, makes the visitor feel at home and gets them excited to join your community?
That's what we help you with. To make an outstanding first impression on your website visitors and turn them into your loyal church members. We achieve this with a website that's completely tailored to your church and is really easy to manage, without any technical knowledge. So you can update any staff information, add or remove pages,  share pictures and audio/video of your sermons, create events and much more using only your mouse.
But we also think of your current members when creating church websites. With features like our photo galleries, event system and prayer walls, your members will continue to feel the sense of togetherness long after the sermon has ended. Your community will thrive like never before.
And if there's anything special you'd want to see on your website, all you have to do is ask. We will get to work to develop exactly what you have in your mind. So feel free to take advantage of our 5+ years of experience working with churches all over.