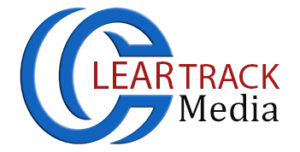 Clear Track Media is a full-service digital media marketing  and advertising agency. We launched Clear Track Media to help small to large companies  around the nation use today's digital media technology to their advantage.  We distinguish ourselves from the competition by providing affordable, result-driven media, marketing and advertising services that help with attracting potential customers, engaging them, and converting them into website traffic, leads, and sales.
Service Areas:
We are currently a media, marketing and advertising service  provider for the following state of Florida areas: Orlando, Winter Park, Windermere, Winter Garden,  Pine Hills,  Ft. Lauderdale, Miami, West Palm Beach,  Tampa, Altamonte Springs, Mount Dora, Sanford, Lake Mary, Leesburg, Clermont, Kissimmee.
Even though we are located in Florida, we can provide most services to any state nationwide in the United States.
We are licensed and insured.